The Dubis Group has worked with clients in the following states.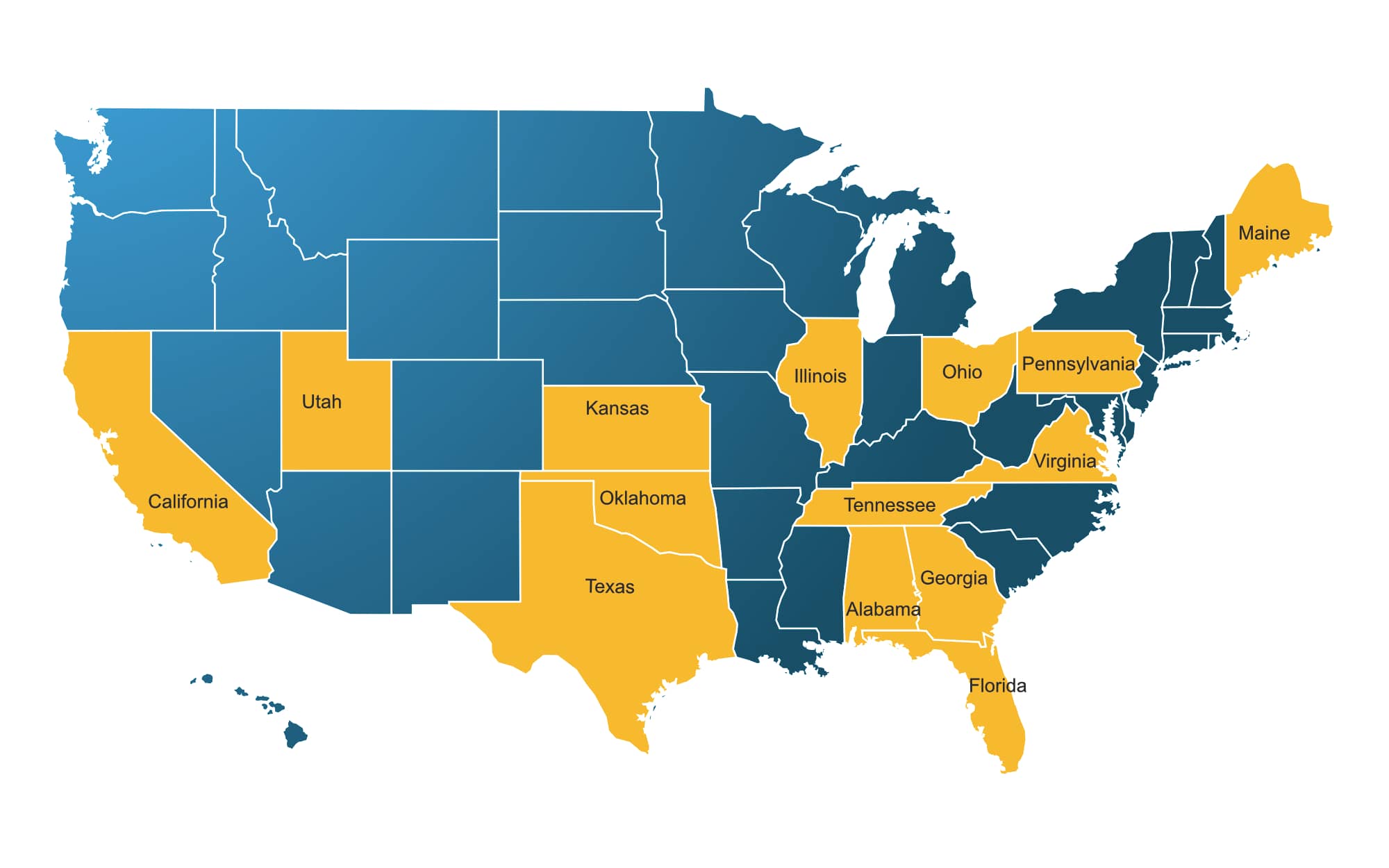 We have been very fortunate to work with some great clients both local and national.   Projects cover small companies, start-up ventures, larger organizations, housing complexes, and even a Hollywood actor.
Here are just some of companies we have done work for over the years.
305 Education Group
Andros Property Management
Art of Sales
Auction MGT
AutoZoom
Barton Senior Center
Beaver Insurance Agency
Befreeinchristministry.org
Belfino Electric
Black Jack Cello
Carter West Public Relations
Christian Science Columbus
Cleveland Witches Walk
Clifton Park Trustees
Comp-AirOhio
Connected-HR
Covert Productions
Deaconess Foundation
Dealer411.net
Dr Keith Robinson
Edie Hand Foundation
Edie Hand.com
Erie Shores Surgery Center
Fedor Manor Apartments
Four-Tress Salon
Franciscan Village
GoDrew
Go Lakewood
GronholmPatent
GVO3 (Gil Van Over )
Haynes Nursery School
HealUnited
H N' H Entertainment
Home Alone Pet Sitting
Inn the Doghouse
Jencen Architecture
Jim Waneka (Country Artist)
John Hall and Company- Real Estate
Knickerbocker Apts
Lakeside Yacht Club
Lakewood Chamber Commerce
Lakewood Congregational Church
Lakewood Dog Park
Lakewood Urgent Care
Lakewood Garden Center
LDH Construction Inc
LEAF Ohio
LEAF Scholarship Page
Linc Hand – Actor
LSC Service Corporation
Mellino Photography
Moxy Solutions
My Friends Restaurant
Nashville Women in Film & Television
New Moon Witch
North Georgia Patent
North Coast RediRock
North Olmsted UrgentCare
NorthCoast Marine
Northcoast Signworks
Ospelt Plumbing and Design
P40 Consulting
P40 Financial
Pattons Foods
PetLovinPortraits
Propane Auto Gas
PRZ Builders
Radiant Lights Church
Rotary Commons
Schultz Fluid
SDGoToGirl
Seeley Test Pros
Sherrlyn Peterson
Somerset 601 Condo Rental
StartUP Lakewood
Steve Skipper Studio
Sugar Creek Restaurant
Surgery Center of Southwest Ohio
Surgery Center of North Central Ohio
Thai Kitchen Lakewood
The Stable Boy (Children's Book)
Three Dog Bakery Cleveland
Tribute Capital
Vacuum Tube Values
Victoria Hallman (Hee Haw Honey)
Victoria Renee Hand
VTV Amplifiers
Waggs nWhiskers.net
Westerly Apartments
William Huffman-TriAthlete
Willowood Manor Apts
Wraparound Experts